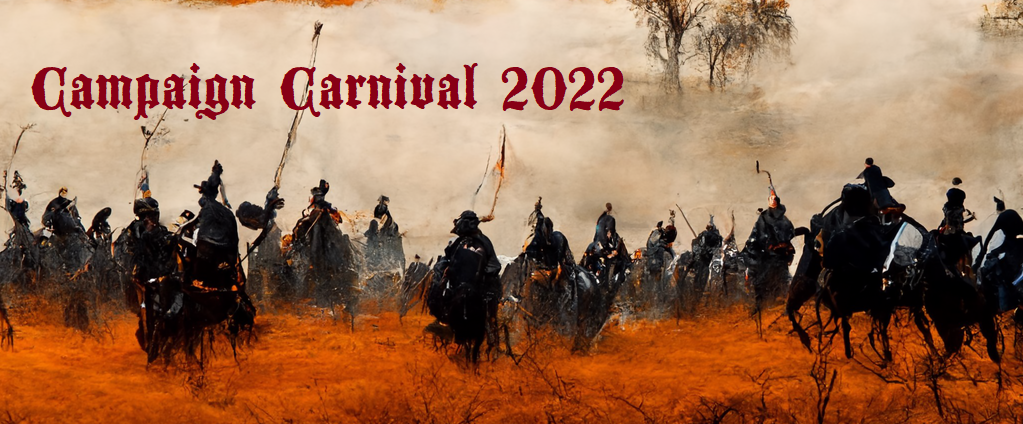 Campaign Carnival 2022
Final booklet completed!
The conclusion of the Campaign Carnival is here. The linked scenarios in this zine are described as part of an effort to create games with realistic objectives for victory (for either side) that feature unbalanced forces.
The "Carnival" part of the title refers to the practice of having multiple other parties play the actual games, then report the results to the referee. These reports may be published on the Wargame Culture youtube channel as part of the Campaign Design series.
]
The goal is to discern best practices and create a template, or guide, to running a refereed, map-based, miniatures campaign. More importantly, we will likely find holes in our knowledge and experience, questions we didn't know we had!
All of us participating can learn from each other, and in turn, share this knowledge with others.
The PDF is formatted as a booklet, so it should be a simple matter to print it for your own use.

Scenarios 1 - 4 are included in the zine!
Download
Click download now to get access to the following files:
Campaign Carnival Rules Free version 20.9.2022
1 MB